Board Members:
Betty Gray, Bill Mess, Brian Rousseau, Rebecca Moore and Lena Sandlin
---
Rebecca Moore (Becca) first volunteered with Stirrups 'n Strides in September of 2009 and was soon helping every ride day, working with horses and riders.  In March of 2011, she was asked to join the Board. Becca brought with her a varied work history, ranging from oversight of customer investments in her hometown bank, to being co-owner of a small business with her husband, etc., etc.
Becca was born and raised in Iowa, and there she learned a strong work ethic, and the value of a job well-done.  These have served her well in her various positions within the Board.  She is currently serving as President of the Board, and Comptroller, she has served twelve consecutive years on the Board.
As well as her responsibilities with Stirrups 'n Strides she has been married to husband, Jerry, for 59 years and counting!  They have had three children, eight grandchildren, and six (soon to be seven) great-grandchildren.
Other activities that Becca enjoys are reading and writing her memoirs for her family!
Becca is proud of her affiliation with Stirrups 'n Strides and has enjoyed helping with the growth and success of the Program.  She is hoping to see the covered arena completed fully, and to help promote responsible growth for a strong future for all the people, young & old, that benefit from "The Power of the Horse".
"I love that Stirrups 'n Strides helps people grow and become more invested in life! This is true not only for the riders, but also the volunteers and instructors. That there are horses makes it that much more exciting!"
---
Betty Gray: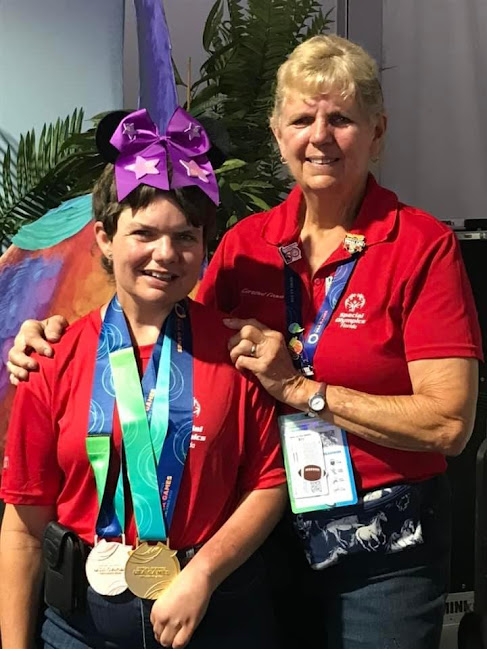 "After my daughter, Kathy, was kicked in the head by a horse in 1980 I helped start the 1st therapeutic horseback riding program in Marion County in 1983. I became a certified therapeutic riding and carriage driving instructor and started promoting therapeutic riding in our community. People needed to learn about the "miracles" that can happen to children and adults that live with disabilities after riding a horse. After seeing what riding did for my daughter, this became my #1 goal in life."
"In 2007, I opened Stirrups 'n Strides Therapeutic Riding Center at Hi-Time Farm in Orange Lake. In the 9 years we have been in existence, we have grown to 15 horses, 3 arenas and over 100 clients. Therapeutic riding has become my 1st love; I want to help as many people as possible with disabilities to overcome their challenges in life. I sadly had to give up my training & show barn in order to continue to grow Stirrups 'n Strides, but this is now where my heart lies, and I have a very special daughter that gives me the strength to continue on this wondrous path that helps make miracles happen."
---
Brian Rousseau was b
orn in St Petersburg Florida in early 70's, I grew up on a small horse ranchette in Pinellas Park, Florida where my mother instilled the core values of caring for animals, compassion and caring for all people. Leaving home after high school to start my own family and career by joining the U.S. Army, I have had long blessed military career where I made Soldiers and their families my first and upmost responsibility. Retiring in 2016 from the U.S. Army, my family moved to Puerto Rico where I learned about therapeutic riding and became a volunteer at West Coast Ecuestre Inc.  After earthquakes in south of Puerto Rico, we made the tough decision to move back to Florida in the beginning of 2020.  After moving to the FT Myers area, I started looking for a therapeutic program to volunteer at. I quickly found Special Equestrians and a resent message sent out for volunteers to help with their annual Ride-A-Thon fundraiser.  While volunteering with Special Equestrians I expanded my knowledge of therapeutic riding program, horse care and working as volunteer coordinator for a short time. During my time at Special Equestrians, I had the great opportunity to volunteer in their Driving program working with Mike Freeman who is a very accomplished driving instructor. In 2022 we made another big family decision and moved our little farm to Reddick, FL where I was so grateful to have found Stirrups 'n Strides. From my first day volunteering with Stirrups 'n Strides, I knew I had found another great program to volunteer with.
______________________________________________________________
Bill Mess
Graduate from the University of South Florida in Tampa became a Nursing Home Administrator.
From the St. Petersburg/Clearwater area originally, enjoyed working with the elderly for more than 20 years in Pinellas County and an additional 10 years in Ocala, FL.
Being in the health care field, I believe in the benefits of therapy and get inspired when I watch the program of Stirrups N Strides.
An active member of the Ocala Rotary Club. I enjoy volunteering and trying to help the community.
---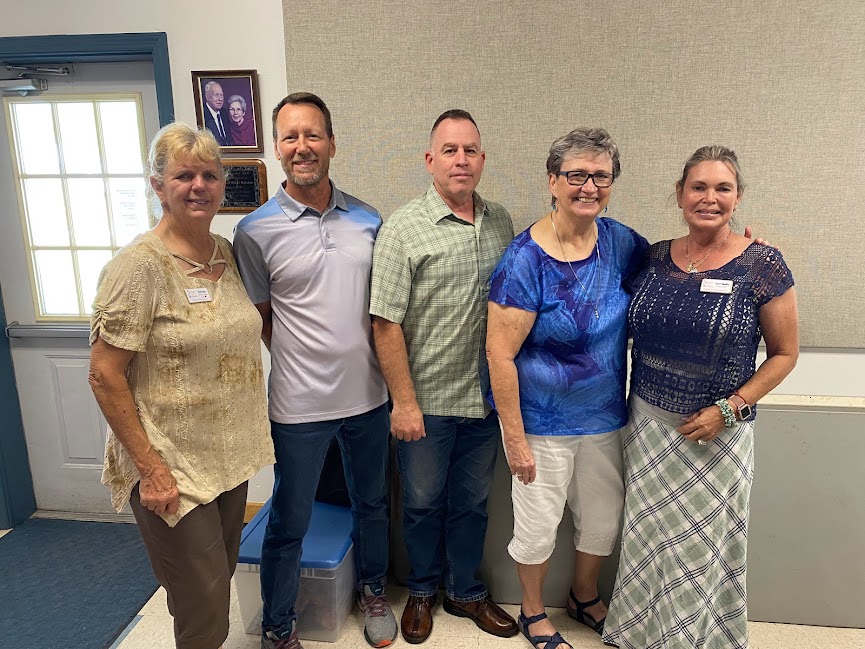 Pictured Board of Directors, left to right: Betty Gray, Bill Mess, Brian Rousseau, Rebecca Moore, Lena Sandlin